About Us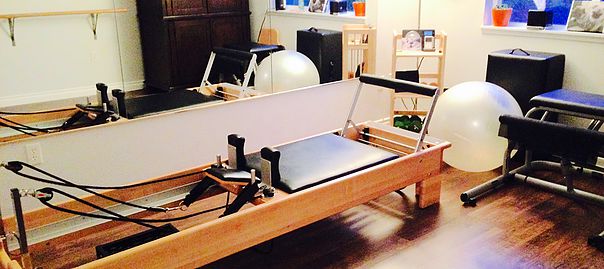 The StretchPilates.Fit experience offers an intimate atmosphere, small class sizes, and a personable experience where you will truly shine! StretchPilates.Fit provides a full line of Balance Body equipment including reformers, pilates chairs and arc barrels gives great variety to your work out. The StretchPilates.Fit studio provides a relaxing environment while you experience a more personalized class with reformers. StretchPilates.Fit now offers Active Isolated Stretching!
Andrea Odenwald
PILATES DAY PARTY!
The Salt Cave Mobile is designed with a mix of beautiful Himalayan pink salt and reclaimed wood. The salt generator within the space introduces salt into the air, just like being by the ocean. Find the deepest states of relaxation at your location during all seasons--the space is equipped with both heat (floor heat + furnaces) and air conditioning to provide the perfect temperature during all Minnesota months.
Music and lighting, lafuma sling chairs, hammock chairs, and benches for lying flat are provided to maximize your comfort.
For just $20 you will experience 30 minutes of one-of-a-kind relaxation and general wellness through the inhalation of the cave's specially treated salt air. The treatment will be followed by a freshly prepared, nutritious gyro sandwich.
When: May 6th 2017 : 12pm to 2pm 
Where: 23505 Smithtown Rd, Ste 140, Excelsior, Minnesota 55331
Location
StretchPilates.Fit is located in Excelsior, Minnesota and serves a whole range of Lake Minnetonka Communities including, Excelsior, Chanhassen, Shorewood, Victoria, and Chaska.